The Sunset Bike Trail At Peninsula State Park, WI
January 27 2015
There's a reason why they call this the 'Sunset Trail'. And there's a reason I got kinda nasty when the Parks Dept. tried to stop Fat Bikes from using the trail in the winter. [read more]
---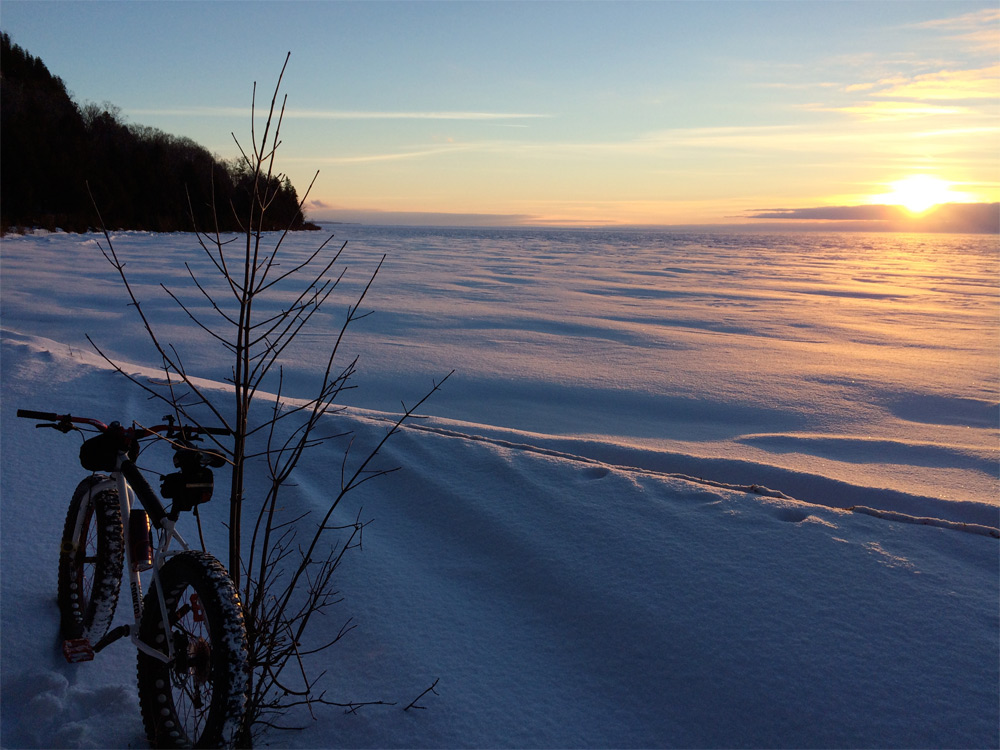 The Sunset Trail weaves through Peninsula State Park from Fish Creek to Ephraim, and back. It's a gentle 9.8 mile loop that can take under an hour when it's dry, or over 4 hours when things go horribly wrong in the winter! [read more].

Assuming you start the trail at the trail-head at the #1 parking lot, you'll spend the outbound section of the journey caressing the Bay of Green Bay shoreline, before heading off into the woods. You'll skirt past the American Folklore Theater, nestled in the deep woods, past the edge of the golf course then back via asphalt to rejoin the last mile or so of dirt trail.
---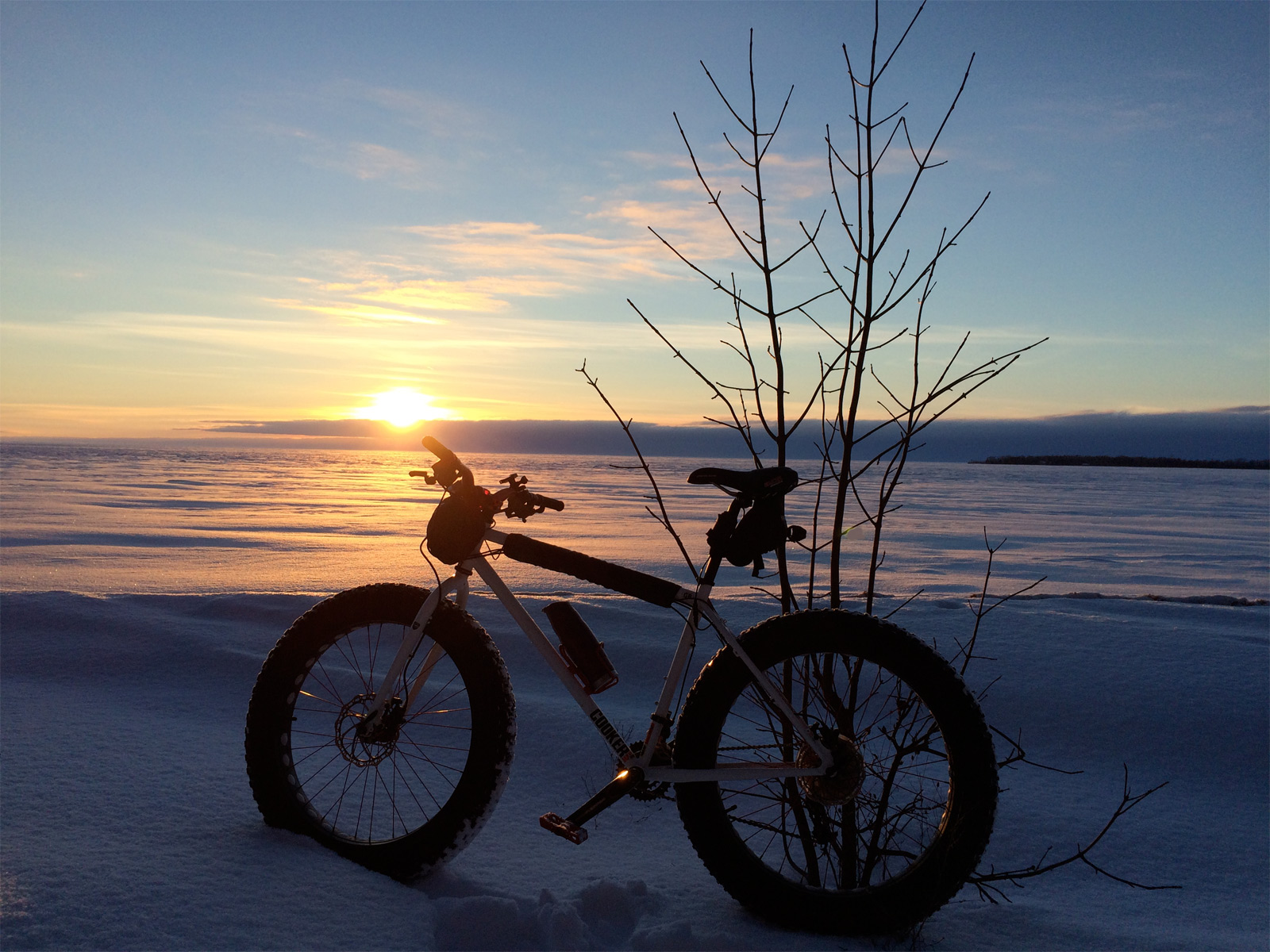 The most spectacular views are generally encountered around one and a half miles into the trail, with a small sheltered cove acting as vantage point.

If you catch this section at the right time of day you'll be treated to the sight of the sun dipping down over the water (or the ice!), leaving traces of orange and red spattered across the horizon.
---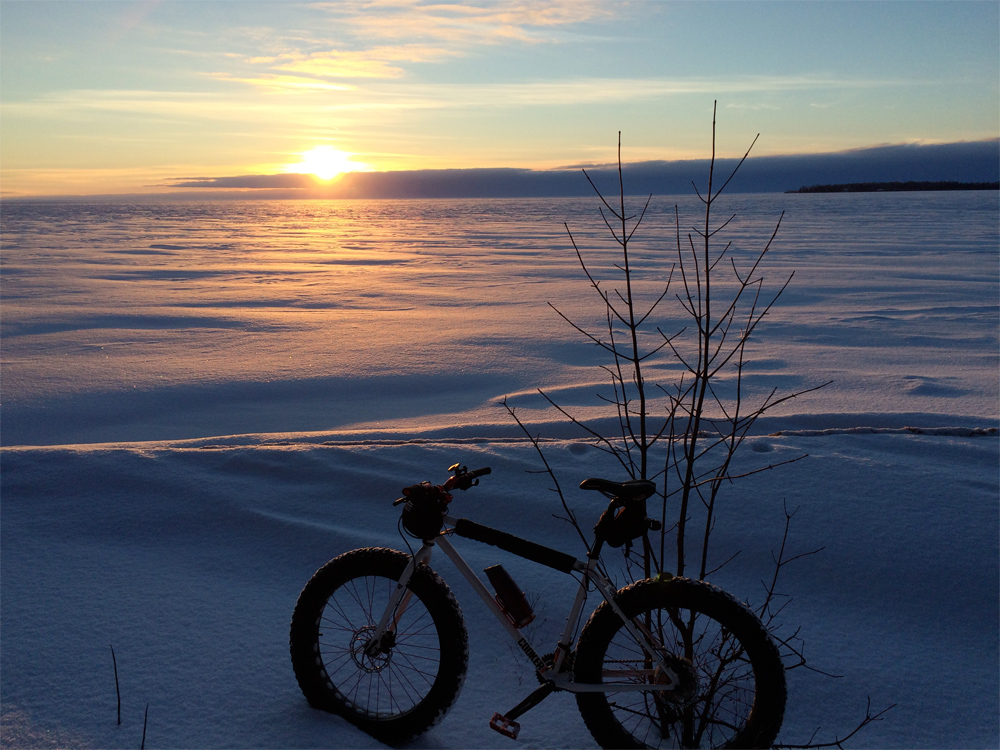 I've probably stopped more times on this section of trail than any other.If you haven't visited Peninsula State Park yet, it's about time you did.

You can even rent bikes, fat bikes too, from one of two locations within a couple hundred yards of the Park entrance.
---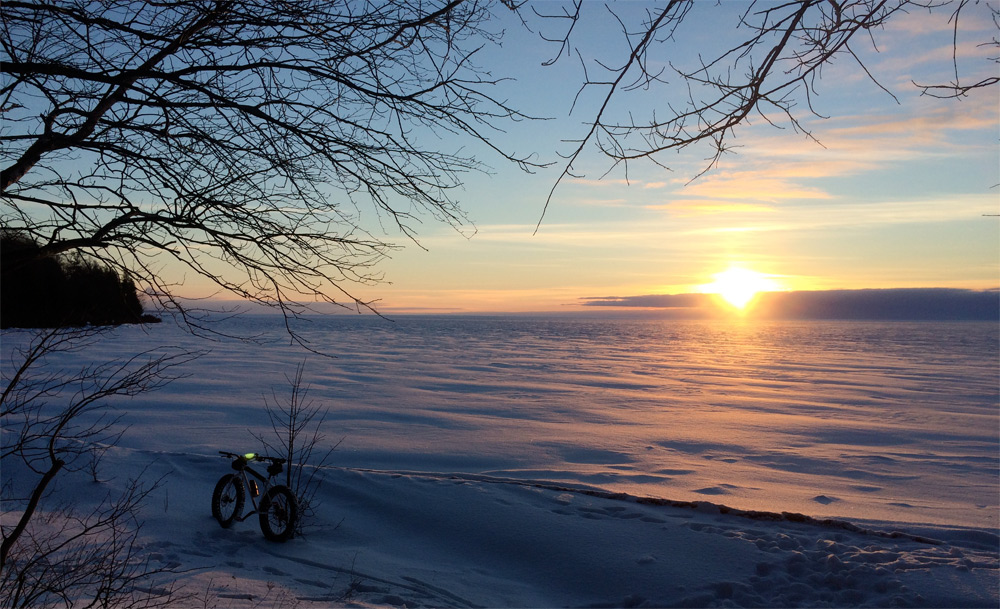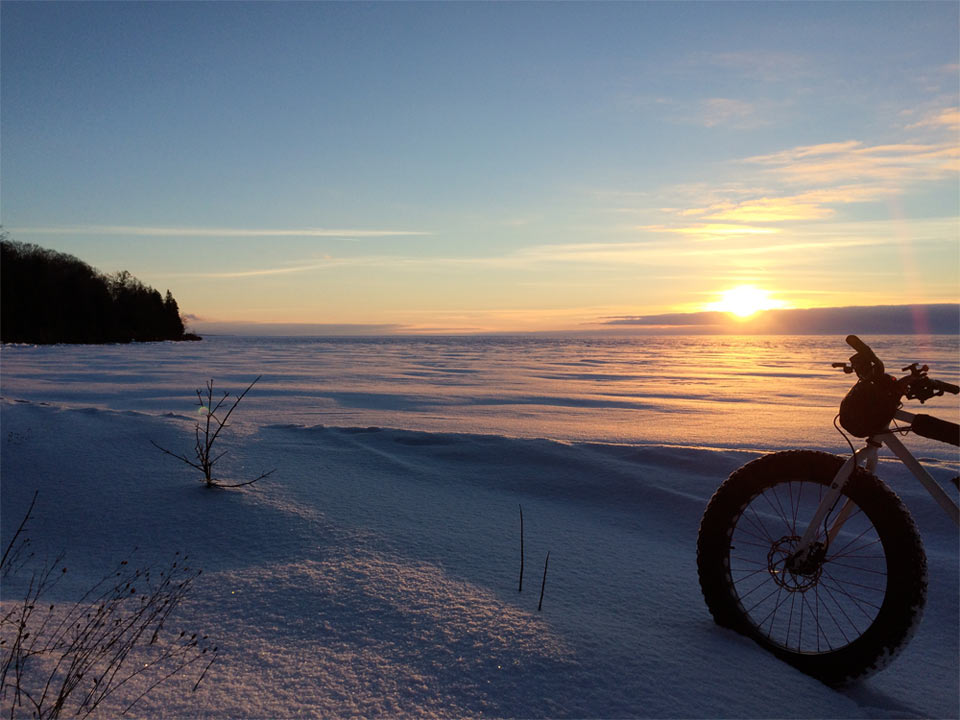 Pictures taken on January 27th 2015 with a iPhone 5s. Not the best quality, but good enough.
FMB
Jan 2015