Salsa Cutthroat - Tour Divide Racer
Salsa Cycles Cutthroat - Tour Divide Racer
I have mixed feelings on seeing the new offering from Salsa –  the Salsa Cycles Cutthroat. Why? Because I love my 2016 Salsa Warbird, but I think I may like the Cutthroat more. And that's enough to make me hate it!
Look, I'm probably never going to ride in the Tour Divide, the 3000 mile cross-country race event that this bike is supposedly designed for, but I was probably never going to enter any gravel races when I bought my Warbird. But that doesn't stop me from wanting one….needing one…bad.
The bike is drop-dead gorgeous and I absolutely hate it. It's like the bastard lovechild from Scarlett Johansson and Brad Pitt. Or maybe Kim Kardashian and Arnold Schwarzengger. I just don't know who, but it's definitely someone's bastard lovechild and I hate it.
The lines are semi erotic in a strangely perverse way. The VRS5 system from the 2016 Warbird has been stitched onto a slimmed down Beargrease geo frame. Yes, that's it…a Frankenstein bike…just hideous.
Or is it the Fargo front-end? No way is it anything like the utilitarian Fargo, it's way too sexy for that….uhh ugly, I meant ugly.
Jeese this bike has me all in a pickle.
Let's highlight some of the reasons why I hate it so much.
1 - My Warbird offers almost everything I want from a bike except, primarily, more attachments. I'd like fork mounts and easier ways to get stuff on the bike. The Cutthroat seems to have addressed those issues. Yes it's very much a bikepacking setup and could never be mistaken for a 'Tourer', but I've been out in the boonies running low on water, so I know what having an extra place to hang an over-sized bottle can mean. On The Bear 100 ride, I'd used a cheap fork adapter/bottle cage holder and the bloody thing fell off 2 miles into the event. You just can't have too many places to hang gear on an adventure bike, IMHO.
It also features top-tube bosses for mounting a new Salsa top-tube bag, which I know nothing about at this juncture as it hasn't been released. But I know I want one. Strike that. 'NEED' one.
2 - That large internal triangle space is just awesome. I could combine a medium sized triangle bag with bottles, or a full triangle bag packed with gear, and use the forks for bottles. It just opens up more options and one can choose whichever permutation suits the ride. And of course getting the weight into the center of the bike is exactly where I want it.
3 - It's carbon fiber. The Carbon Warbird wasn't available when I bought mine back in April this year, and still isn't. There's something about the ride quality when you combine carbon frames with tubeless wheel setups. Add in the Vibration Reduction System and I'll bet this bastard glides along like a Bentley. I hate you Salsa.
4 - It's a 'hybrid' design that loses little to the Warbird on the road/gravel, but gains over the Warbird on dirt and single-track, edging close to the Fargo in its off-road usability. (Look, I don't know this for sure but that's how it appears to me).
The Fargo with its MTB Geo has obvious advantages over the Warbird when the going gets really rough. But the Warbird with its more stretched layout and more 'race' oriented geo has clear advantages over the Fargo when the going is fast/smooth. But the Cutthroat seems to weld those two attributes together into one seamless package. How is that even possible? I'm sorry but based on this I have to dub Salsa the 'Monsanto' of the cycling industry. Your Cutthroat is nothing but a GMO, and I hate it for that reason. Now pass me my Cocoa Puffs!
Anyway. That's enough for now. Take a look for yourself and let me know what you think - Salsa Cutthroat
And yes, Salsa, when you've done gloating over your new bastard lovechild, please send me one to replace my Warbird, so I can beat the thing to within an inch of its miserable life, out on a trail somewhere…carrying gear, and water, and going fast over all terrain….for hours on end….having fun.
Damn you Salsa.
Availability is slated for Fall 2015. I expect to be first in line to receive mine, please.

You can choose between two different spec'd full builds or a frameset, as follows –
PRICING
Cutthroat Carbon Rival 1 Complete Bike – U.S. MSRP $3999
Cutthroat Carbon X9 Complete Bike – U.S. MSRP $2999
Cutthroat Carbon Frameset – U.S. MSRP $1999
Both the Rival 1 and X9 run with the Firestarter fork, Woodchipper 2 bars, and a few other shared components.
Obviously the Rival 1 has the higher spec'd running gear along with Rival Hydro brakes versus the SRAM BB7's on the X9 bike (I prefer mechanical discs).
Both bikes come stock with 2.1 tires but can accept up to 2.4″, offering plenty of clearance for running through mud/dirt.
According to Salsa product manager Joe Meiser - "The Cutthroat is a bike that is ideal for 16-18 hour days in the saddle, day after day, for three weeks straight. We consider it an evolutionary step forward for Tour Divide bikepacking race rigs."
Personally I find it hard to imagine anything being 'ideal' for 16-18 hour days in the saddle….riding in a couch maybe, or a bed with wheels.
The name 'Cutthroat' stems from a fish. Not just any fish, but a trout. Yup, they named the bike after a trout. I guess when you've built something as spectacular as this bike, you can go ahead and call it whatever the heck you want.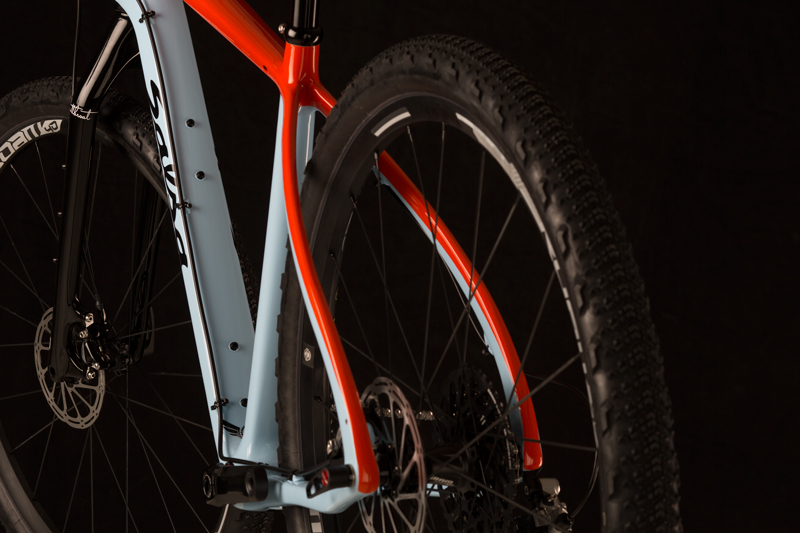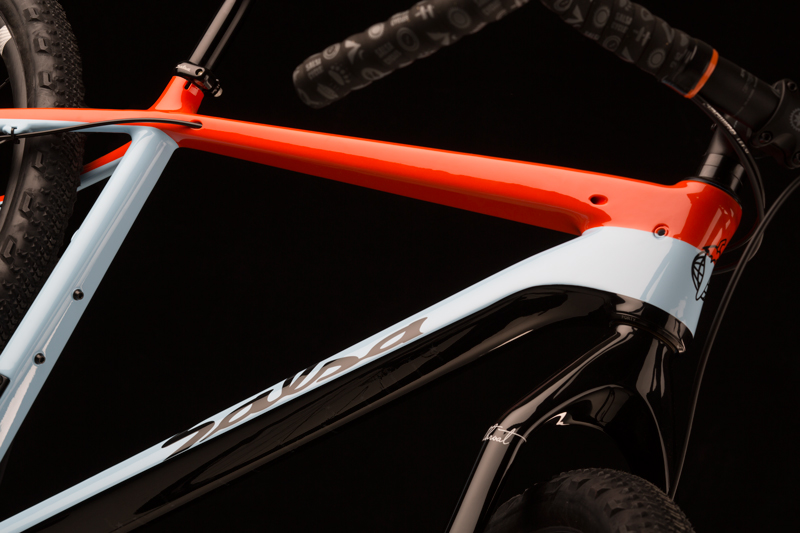 ---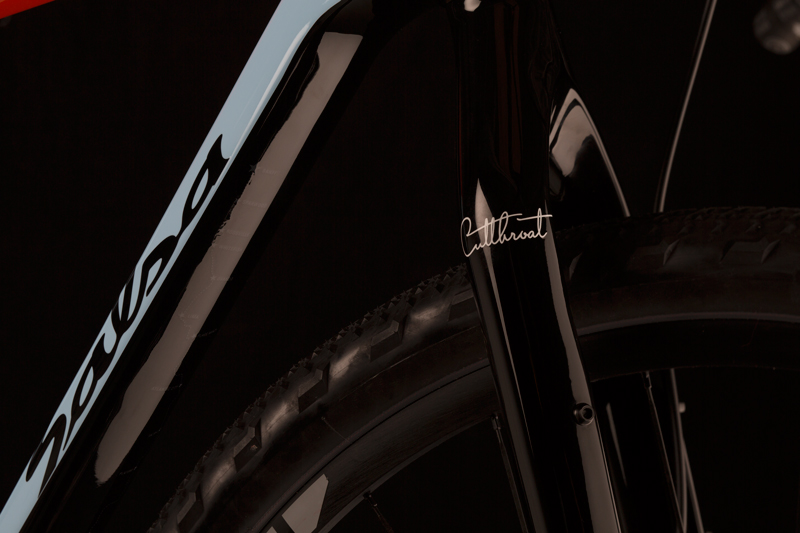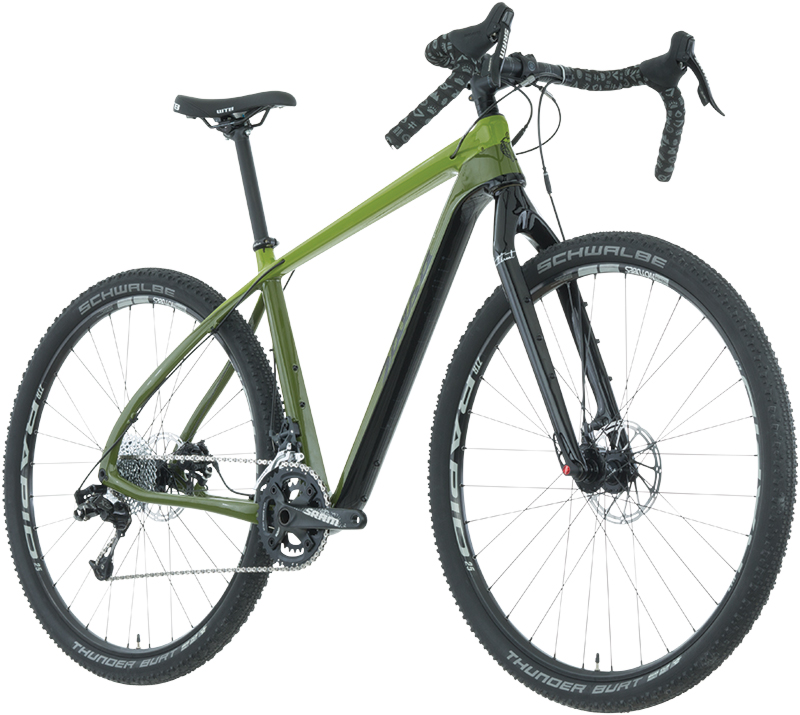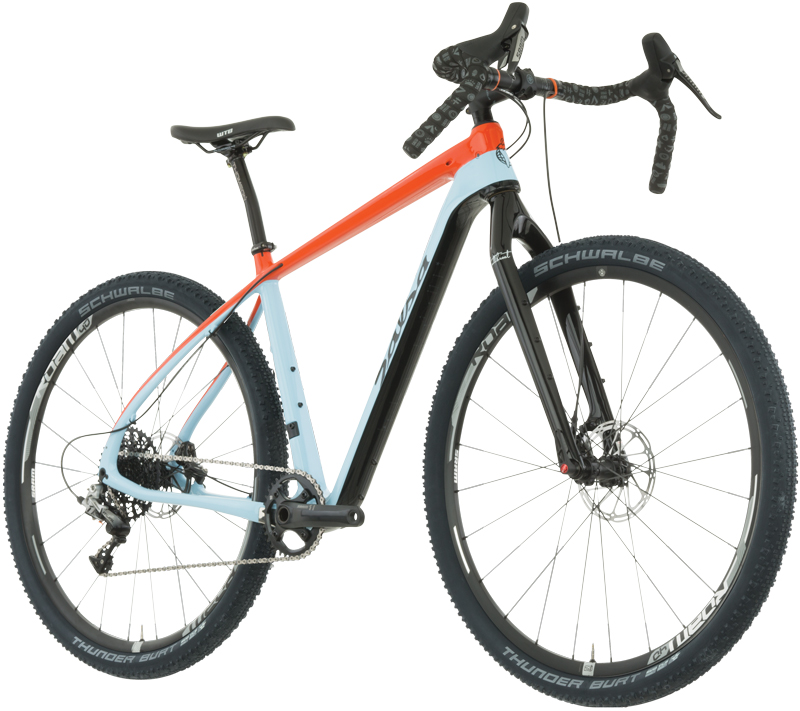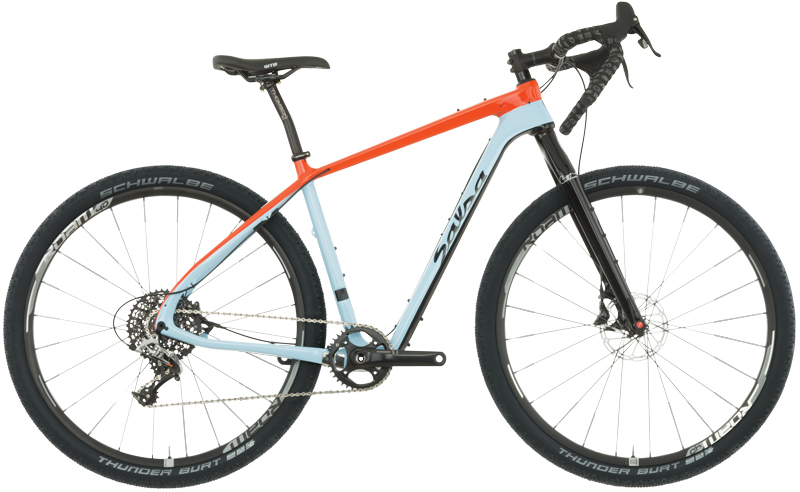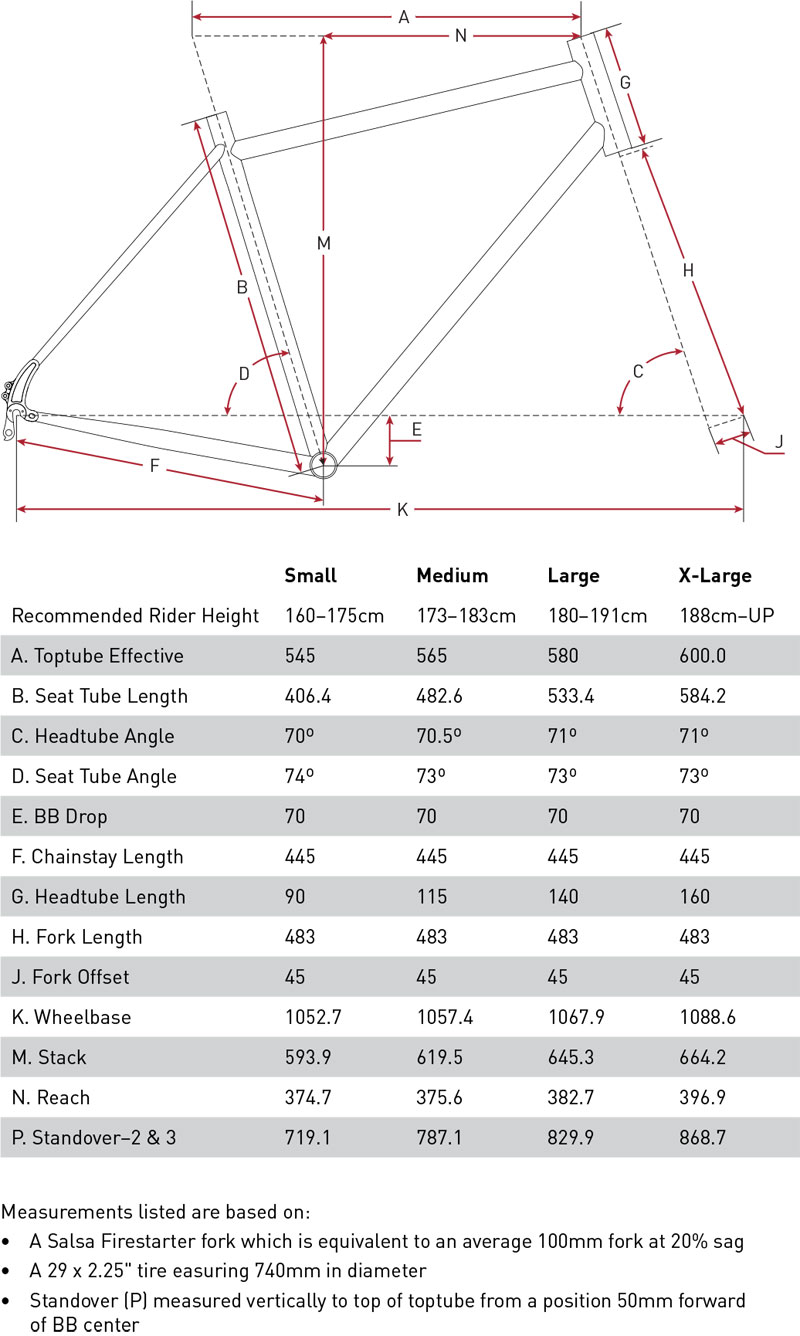 Comments? / Thoughts on the Cutthroat?
Scroll down and leave a comment near the bottom of the page.