[If you're interested more in the specs, and a ride report of the Warbird, and less so about how I came to choose this bike, click here - Salsa Warbird Review Part II]
Those of you who have followed my trials and tribulations over the past months will know that I've been struggling coming to a decision on the purchase of a 'summer bike'. I have my winter ride well and truly nailed down. (after a short stint with the very capable Charge Cooker Maxi 2, I made a mid-winter switch to a Salsa Beargrease and she's a keeper).
Around August last year I started to chatter incessantly about the need to acquire a new bike. I'd really started to get into the whole cycling thing over the summer, for the first time in decades. So I was  beating new paths and trails, putting my toe in the water with a little light bikepacking, rattling off a couple of organized centuries, and just generally tooling around on the roads and trails of Door County Wisconsin. My riding needs and 'habits' were evolving and I wasn't really sure where it was going to lead.
"Well, what will you be using the bike for?", was always the first question I'd encounter when walking into a bike shop or making a post on a forum. 'Well I'm not exactly sure', would be my usual response.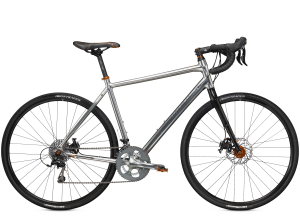 After a fair amount of research, in late Fall 2014 I almost pulled the trigger on a Trek Crossrip. In the end it was too close to the winter season so I decided to do nothing and just enjoy the fat bike. That and there was just something about the Trek which had me holding off. In fact it wasn't something about the Trek (the Crossrip), it was just something about Trek in general.
I don't carry any old biases or prejudices around when it comes to bike manufacturers. To be quite honest, other than Raleigh, who were the largest bike builder in the UK when I was growing up as a kid, I have little or no real knowledge or experience with any of the bigger manufacturers, other than GT.
Sure, I own an old Trek 7000, which is a hand-me-down from family and is/was too small to spend much time in the saddle. My experience with my first new bike in decades, a GT Timberline 2.0, was very mixed. The bike basically fell to pieces on me in under four months, or, as the dealer preferred to word it: 'you thrashed it to death'. Either way the dealer basically walked away from it but GT came good with a warranty replacement, a Kararoram Sport - a really nice bike which saw very little use.
So Cannondale, GT, Trek, Specialized….they're all pretty much of a muchness to me. Or at least that was the case going into the evaluation process back in summer 2014.
Over the summer, my travels took me to a number of local bike stores, along with some farther afield, and three of those just happened to deal primarily with Trek.
Trek dealers - well, it feels a little like walking into a Ford dealership. I know this is a terrible generalization and it probably isn't even fair or accurate, but it's a feeling I can't shake.
When you walk into Ford you mostly encounter the 'corporate system' at work. The dealerships are laid out with consistent precision, rather like shopping for groceries at Pick 'n Save. They seem to feature all of the same models, pushing lower selling models away to the back of the lot, much like shopping at Pick 'n Save. Their salespeople seem a little uninspired, therefore a little uninspiring. There's a sense of 'going through the motions' about many of them, as if they're not really all that enthusiastic about the brand or the product…again - Pick 'n Save.
I think it's different when you walk into a BMW dealership, for example. There's still the sense of the corporate machine at work but there's less rigidness, the sales people are more accommodating, enthusiastic and eager to please.
I once had a major fight with a young sales guy at a Ford dealership near Oshkosh, WI. I regretted it afterwards and my wife hasn't gotten over the embarrassment I caused her.
Basically I wanted to
A - walk around the lot and find examples of the model I was looking for, a Freestyle.
B - determine if a specific vehicle was affordable (discuss financing options, if needed), then
C - take it for a test drive.
In my simple logic, there wasn't any point in driving around in a vehicle if I couldn't afford to buy it.
But my logic didn't fit in with the system the salesperson had been instructed on by Ford, and he was oblivious to the phrase: 'the customer is always right'. He began by trying to sway me towards a different model SUV, presumably they had a surplus of that model and he'd been instructed to push them. Once I'd re-calibrated him we locked horns on the next phase. I pointed out a Freestyle which I liked the look of and asked him if we could sit down and determine the cost of ownership for that particular car. 'No', let me get the keys and you can take it for a test-drive', was his reply.
By now the three of us (my unfortunate wife made the mistake of following me) were inside of the main showroom where there were many other (potential) customers milling around. The guy wouldn't back down and give me what I wanted, and I found the experience exacerbating and extremely irritating. After a fairly heated public exchange I took hold of my poor wife's arm and we headed for the door. The salesman was two steps behind, still pleading with us to come back and take a test drive.
We bought a year-old Freestyle the next day, from a different dealership in Ripon, WI.
In a similar way Trek dealers and employees have left me cold, on a number of occasions. The first was trying to get a rear Derailleur adjusted on my old GT Timberline bike. I was a newbie, as green as they come. The guy took advantage. I ended up dropping $80 on a 'complete service', as he insisted that was a more cost effective route to replacing the Derailleur in its entirety, which is what he said was needed.
Halfway through the service he determined the one he had in stock wasn't compatible, but on further investigation my shifting issues could be resolved without the need for a replacement. I was supposed to feel relieved and thankful.
So I ended up paying for new cables, tightened spokes and a shifting adjustment, where only the latter was needed. To make matters worse, the rear shifted OK after the service, but the front began to drop the chain when shifting down on to the smaller cog. That wasn't an issue before going in to the Trek dealer.
A few weeks later I was shopping for new tires for my 29er. I'd been told on the forums that a 700c tire was directly interchangeable with a 29er, they shared the same internal diameter. So armed with this information I went to the 'other' Trek dealer in my area, Nor Door in Fish Creek. 'No way can you use a 700c on a 29er rim, they won't fit'. Was what I was told. I questioned this so the sales guy turned to the grease-monkey in the workshop and he also confirmed that it wouldn't fit.
So I ordered the tires online and of course they fit just fine.
On Friday, I called Stadium Bikes in Green Bay and asked if they had a Trek Crossrip in stock. The girl on the phone confirmed that they did, but she sounded hesitant. I explained that I'd be making a 3-hour round-trip to come and see it and asked her to check if they had a 58cm in stock. She confirmed that they did.
When I arrived at the store a couple hours later, they did not have a Crossrip available. They had a Crossrip which had been sold to a customer, and was available only for viewing. On checking available inventory on the computer, I was informed that Trek where out of stock on the Crossrip and showing no availability date, which I was told meant that it would be a long wait.
As it happened they had a used Crockett in stock, which the guy assured me shared the same geo with the Crossrip, but was a discontinued 2014 model. Bear in mind this is now the 2016 model year. The guy said he'd been using the Crockett as a daily commuter but that it was indeed for sale at a healthy discounted price. The bike looked very used, quite shabby in fact. I test-rode the bike around the lot and it felt OK, nothing too special. After the 10 minute ride the sales-guy consulted his computer and told me the new Crockett had retailed for $2600 and that he could offer me the used bike for $2300. I almost burst out into laughter.
Then I left.
Why do these people operate this way?
But backing up a little.
I'd continued my research over the winter and was pretty much ready to pull the trigger on a new bike.
I'd narrowed it down to one of three bikes –
Salsa Fargo (heavily trail / off-road oriented)
Trek Crossrip (faster gravel / cyclocross)
Salsa Vaya (more road/touring oriented, less trail/gravel)
(Yes, I've considered and researched many other makes and models, but this was the shortlist following from the research)
I knew I could test-ride the Fargo and I was leaning quite heavily towards it, based on my bias against Trek. I knew I could not test-ride the Vaya, in fact I couldn't even see one in the flesh. The Vaya seemed to fit the bill but is, I think, rather an unattractive looking bike.
I thought I could test-ride the Crossrip, based on my call to the Trek dealer. I'd decided that if the Crossrip didn't feel quite right, and the Fargo didn't set me alight, that I'd go ahead and order the Vaya, and hope for the best.
That was my plan.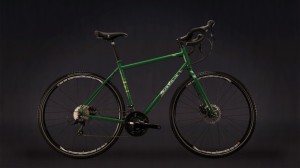 So on Friday morning, 20 March 2015, I grabbed a handful of cash from under the mattress and headed out to buy a new bicycle.
My experience was what it was at Stadium Bike, the Trek dealer, my first port of call. I left there with Trek and all-things related to Trek, permanently scratched from my list.
I arrived mid-afternoon on Broadway in Green Bay and parked across the street from 'Broken Spoke Bike Studio', 151 N Broadway Street, Green Bay, WI 54303.
As is customary on visits to the Broken Spoke, I started off next door at Kavarna Coffee House for a large Americano and sweet roll.
Walking in on the Broken Spoke I was met by the owner, George. He'd been expecting me as he and I had communicated via Facebook earlier in the day.
The Broken Spoke looks like a good old fashioned bike shoppe. The repair area is pretty much center-stage in the showroom, and there are always some neat looking rides in various stages of assembly or repair. There's always a dog in the far corner and he always seems to be gnawing on the same bone.
There are some cool looking new bikes and a large collection of vintage bikes. You know as soon as you set foot in this place that it is owned and operated by cycling enthusiasts. And I know it isn't just an illusion that they're trying to create. Following George on Facebook, along with his business web page, I know for a fact that these guys are avid cyclists and are doing a lot to promote the hobby on social media.
The place and the people have a really good vibe. [Edit July 27 2015: The 'good vibe' doesn't extend to service and after-sales treatment, which, as it has transpired, has been very poor IMHO]
I got down to business with George and gave him the rough outline of what the bike would be used for - 50% for this, 10% for that, only 5% for this that and the other.
I was expecting him to confirm my thoughts and steer me towards where I'd been leaning, towards the Fargo - the 'adventure bike', the jack of all trades that could take the rider anywhere, anytime.
He didn't.
'I think the Fargo is too far in one direction and the Vaya too far in the other, I think you'd be better off with something in between the two, something like the Salsa Warbird'.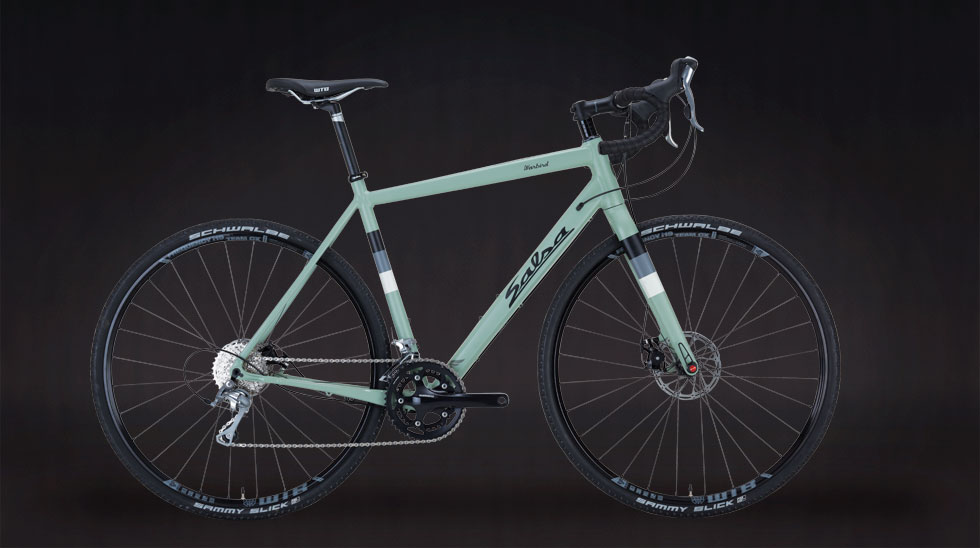 On reflection, he made a pretty astute and decisive assessment of where I was at. Clearly he had listened, and understood. The Warbird, as a 'gravel grinder' was also much closer to the Trek Crossrip I'd been leaning towards, so George has really confirmed my own instinct.
The point relating to the Fargo being too far in to the off-road camp was valid and had been at the center of my hesitance and procrastination. I wanted to get away from the 29er mountain bike scene, I had a hardtail 29er, albeit with flats, and it wasn't where I was at. The Fargo has been described as a mountain bike with drops. I know that Fargo owners are passionate about the bike, what it can do and where it can take them, but it was too close to home for me.
The Vaya, on the other hand, was more about getting down the road quickly. With that comes less comfort, both in terms of transmitting the road surface information through the bike and into the rider, and also the riding geometry/fit. I'm an older guy, not in the greatest shape, and I have little recent experience with riding road bikes, other than a short one-day stint on a Trek Domane. I wear slippers around the house, for God's sake.
Now the Warbird model is very familiar to me, how couldn't it be? - I've been camped out on the Salsa website for the last six months. But I hadn't considered it more than fleetingly. Why? Well, in part I could never live up to the image or the scale of expectation that would come with the name. This is a purebred gravel race machine, not a toy to be handled by a relative newcomer.
The name itself fills me with an air of trepidation - 'Warbird'.
Were there a 'Trail Turkey', or a 'Bridleway Budgie' in the Salsa lineup, I'd be all over it. Now I'm seeing myself having to wear a loincloth over my padded shorts and smearing my face with colored paint when I hit the trails…. Warbird.
So I started out with a ride around the streets on the Warbird. The seat was jacked-up too high but I didn't care. I pretty much fell for the bike after the first two minutes. It feels responsive, quick and comfortable. The fancy Vibration Reduction System (VRS) built into the design of the frame actually seems to work. Even though the technology is designed to smooth out high amplitude low impact bumps (like gravel), the bike does feel remarkably comfortable even on crappy asphalt roads.
I won't get into too much detail here, I'll save it for the full ride report/review.
Riding the Fargo was an altogether different experience. In fact it was nothing like I had expected. The ride is very upright. The cockpit is intentionally short. The wheels/tires feel soft and compliant, a feeling exaggerated by just having ridden the Warbird.
The Wardbird felt tight and responsive and the Fargo, well it felt quite 'loose'. The Warbird was riding around obstacles on a Segway in some futuristic setting, the Fargo was pushing a supermarket cart around Walmart and avoiding the stacks of cheap canned goods. I'm sorry about this lame analogy, it's just the way I felt.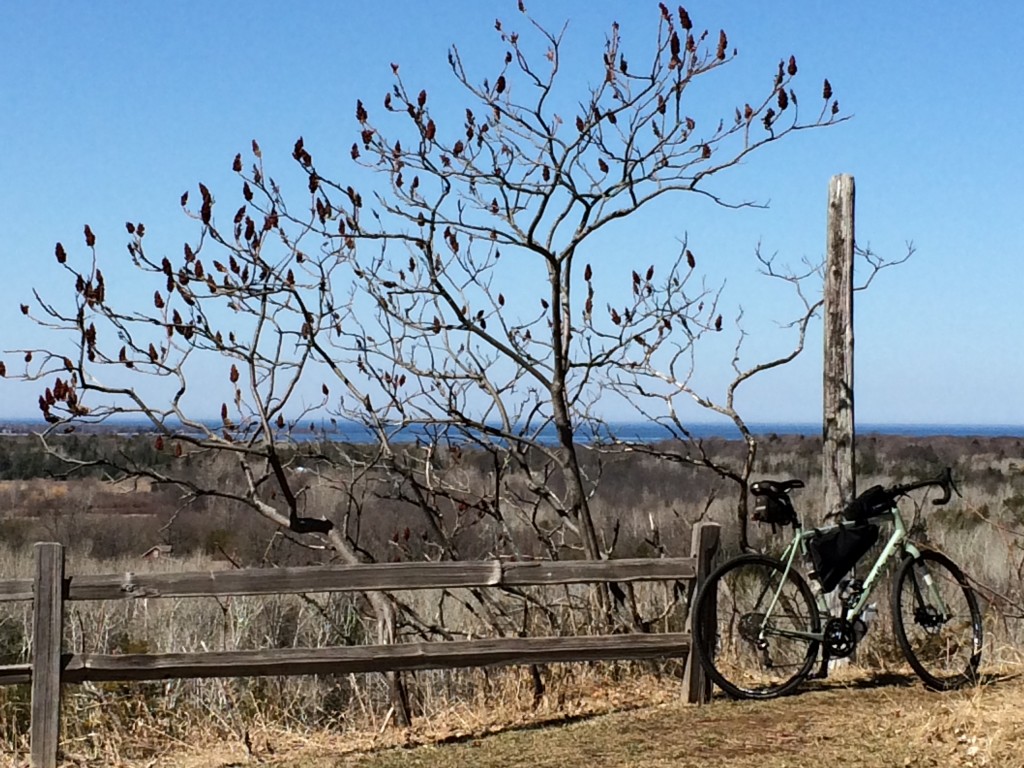 The only thing keeping me away from the Warbird was the fact that the bike isn't equipped for any form of touring. There are no rack eyelets or fork attachments, so the occasional camping trip that might come my way was going to be a challenge. But for everything else, the Warbird seemed to be just what I was looking for.
So I bought it. It should be ready for pickup on Tuesday of next week.
My thanks to George and Ross for making me feel part of the community and not too out of my depth. So far I feel like I've made the right decision, only time will tell. Heck, I even like the color, though I swear it is more blue than it is green! (OK, maybe that's a stretch).
So I'll be back soon, hopefully, with part II of this review - the first ride out.