So, I've been using a 29er all Summer as a multi-purpose ride; mostly on the road, some trail riding (gravel, packed dirt) a couple long distance rides and even a 4 day mini-tour.
I've got the bike optimized as far as possible for these various functions - end bars for comfort on longer rides, rear rack for touring, extra water holders and even a set of road tires to cut the rolling resistance a little.
First off, it's a bit of a pain swapping out tires. I haven't bothered to do it too often, only when I'm running road tires and I want to hit the trail when it's wet. Of course another set of wheels would make the changeover easier, but that seems a little too extravagant when all it saves is a few minutes of my time.
What I'm really thinking about is running two bikes. But what type of bikes? Obviously it would be nice to have something more suitable for road riding and something capable of carrying gear comfortably over longer distances. That would suggest a Touring bike. But I also like the idea of getting to camp, dumping all the gear and heading off to hit a local trail. Of course since I'm traveling I may not know the condition of the trail - it could be rough. So that would maybe steer me away from a Touring bike and over to a Cyclocross Bike. Hmmm….
Then I really want to hit the mud and try my hand at some of the more technical trails we have here in our local parks. That rules out a Cyclocross and brings back the need for an MTB. But then I also want to keep riding through the Winter! Which brings me to another option - what about a Fat Tire bike in place of a Mountain Bike? Hmmm…. Hmmm….
So to round all this up –
A cyclocross bike for both touring and Century rides and for putzing around the county roads and a Fat Tire bike for year-round trail riding.
I wonder if a Fat Bike will cut it on the trails in the Summer or if I'll regret dumping the mountain bike then end up with three bikes?
I wonder if anyone else has a similar riding profile and has been through the same thought process? If so - please chime in.
I really like the look of the Trek Farley Fat Bike, and Leif at Nor Door Sports in Sturgeon Bay kindly allowed me a run around on the road outside the store. It rides really well. I was surprised at its pick-up, it's no slouch even with the 4″ tires. I couldn't hit any hills or rough stuff, but riding over a couple pot holes it really soaks up rough edges well. I really liked the feel of that bike. I thought the shifters were kinda strange. They're small and a little hard to find, so wearing mittens on the Winter trails would be a real no no.
Here's a picture of the Trek Farley, it runs at around $1700 and is a thing of beauty.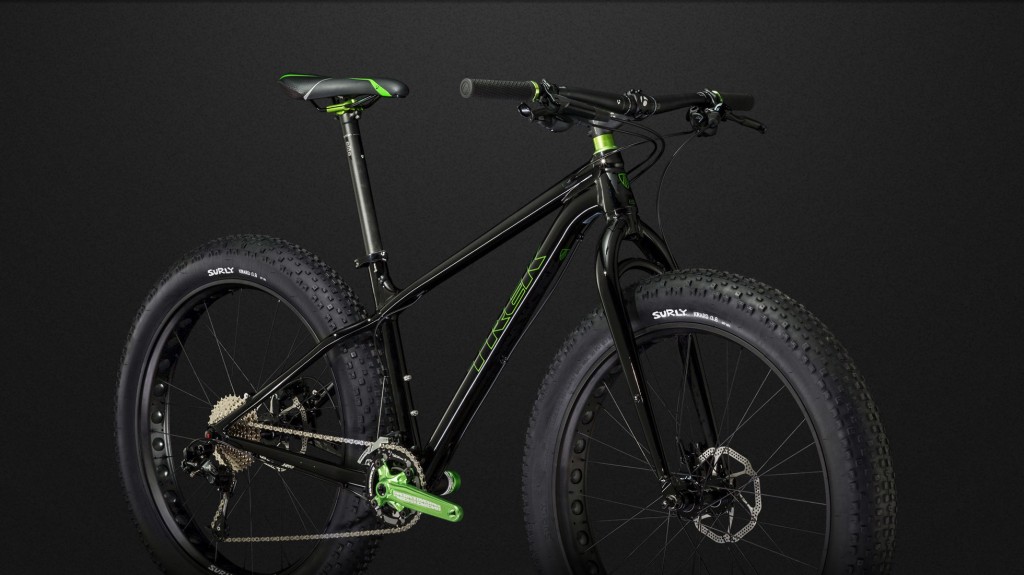 The guys at Nor Door showed me a couple Touring bikes from the Trek catalog. To be honest, they probably do the job perfectly but they look a bit ugly, a bit dated. I'm not sure about splashing $1200 on something that doesn't have some element of 'eye candy'.
When I was down at In-Competition of Friday getting the GT Timberline patched up, I was shown a Giant Revolt Cyclocross bike that I really like the look of. The basic model 3 is probably a little weak in terms of specs on components, but the mid-line model 1 at $1450 looks like a decent buy. I've read a couple owner reviews and one guy thought it was a real hard ride. I'm not so sure I like the sounds of that, not with the roads the way they are around here. Anyway, it looks the part –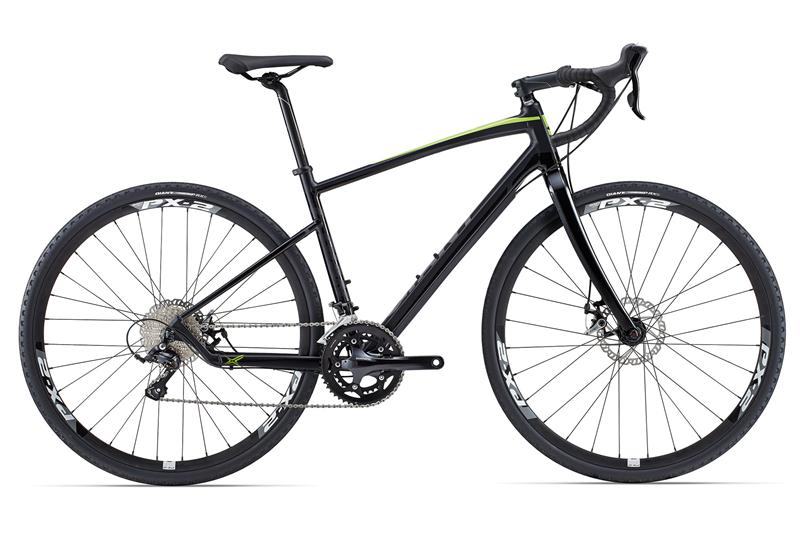 Anyway, just thinking out loud here.
Any ideas?