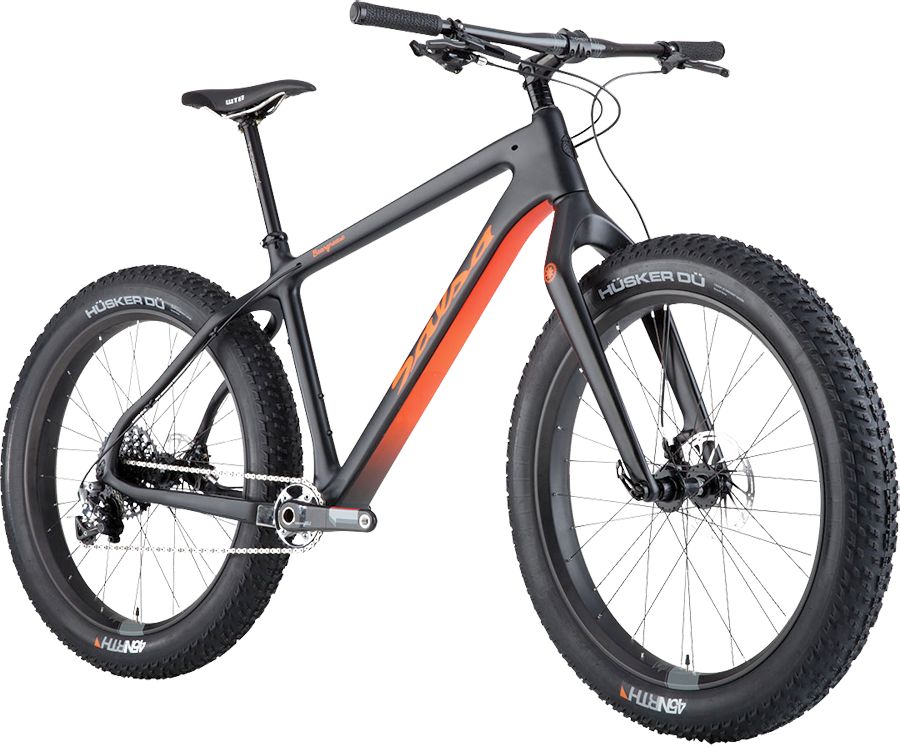 Salsa Beargrease Carbon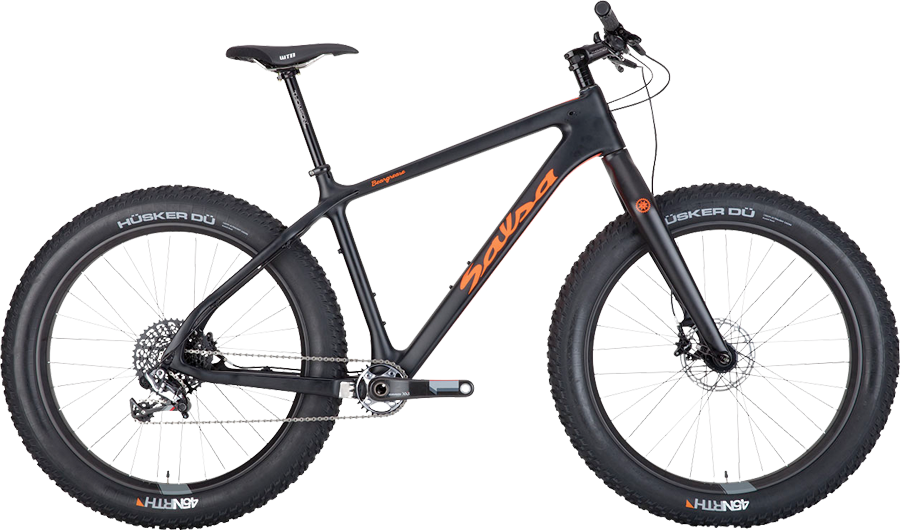 Fat Man's Dream Machine
Salsa Beargrease Carbon X9 / XX1
I have to admit that I'm taken by design ergonomics. It's possible I may even have a lopsided approach to the old form versus function debate. If it looks good, really good, then I might even forgo some functionality to get my grubby hands on it.
With the Salsa Beargrease Carbon 1 (X9) or  the higher spec XX1, you get it all. It's a drop-dead gorgeous bike, super-lightweight due in large to its carbon frame construction, and decked out with top-spec gear to boot.
Kudos to Salsa for coming up with the Beargrease, and even a more affordable version in the non-carbon BG2. Here's a link to their website, from whence the images were taken
Here's my first ride review / impression of the Beargrease Carbon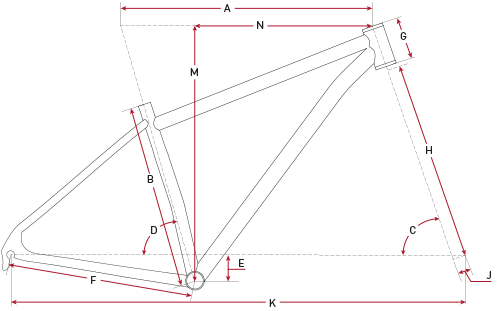 Salsa Beargrease Carbon X9 / XX1
The Beargrease Carbon X9 / XX1
STUNNING.
The Carbon Beargrease in one word...
"We sprinkled on a few extra carbon bits from ENVE, Formula R1 brakes, 45NRTH Dillingers … cook until done and voila you have a 23.5lbs fat bike…"
And The Weight in Pounds?
"I'd sell a kidney or two to get my grubby hands on this thing…."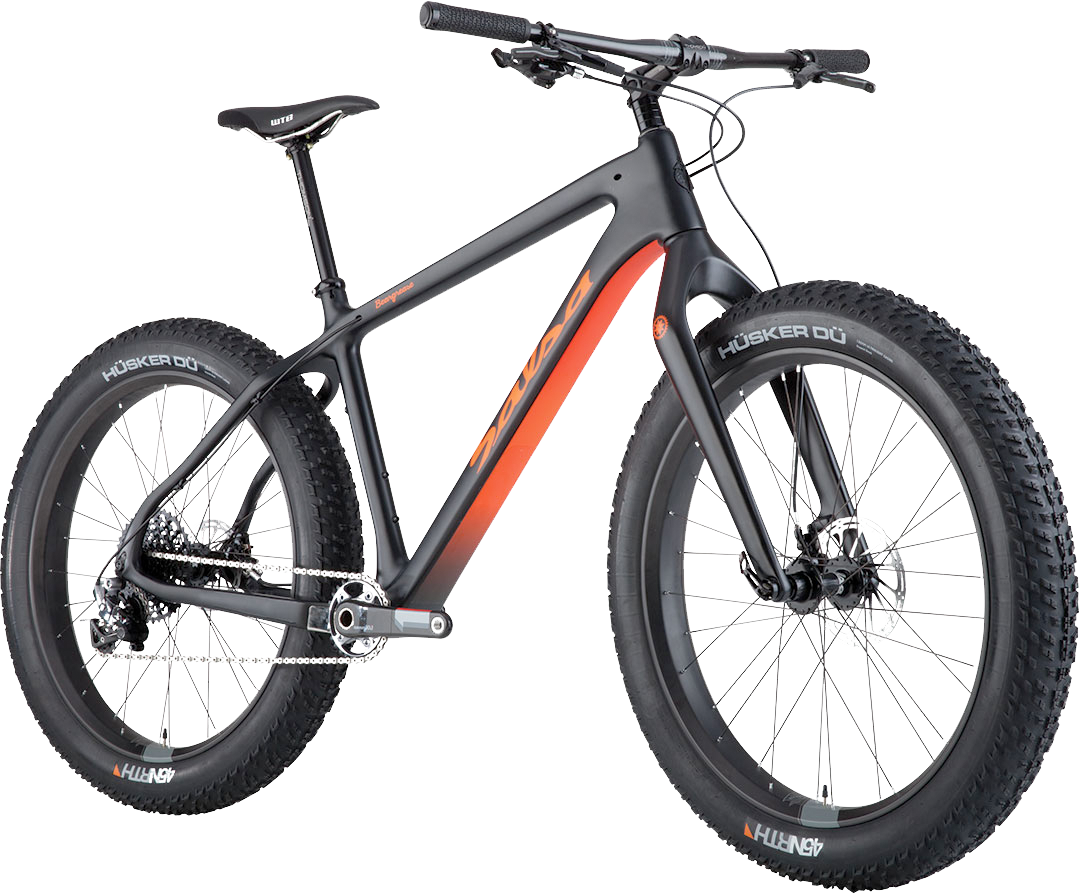 If the $5600 is out of your league then there's always the lower spec'd version Carbon 1, for $3699 or even the aluminum framed Beargrease 2 at a mere $2600 (shown right, in blue).
Both lower priced options run with non-carbon rims and 45North Dillinger folding 120 tpi tires, the Carbon 1 groupset includes the SRAM X9 fatbike drivetrain and the Beargrease 2 a X7/X9 setup.
Meanwhile, why not join the Salsa Beargrease Group on Facebook - click here