Since I needed to get new riser bars, a stem, pedals and a seat, I thought I might as well get stuff that adds a bit of bling to the bike. I mean, it's all about the way that it looks, right?
So I figured that the red spokes needed to be set off a bit more, so I got everything in red. Not quite matching reds but close enough. This time next year when it's all rusted out the subtle shade variations won't be so noticeable.
Also, I got most of the stuff from www.chainreactioncycles.com
I had a pleasant surprise with this company. First off, they had a lot of stuff on sale, as all the online outlets do this time of year, and they also had free shipping. So I ordered my swag on Sunday night. When I got up Monday morning I had a shipment confirmation email in my inbox. That seemed odd. Who the heck gets an order packed and shipped by 7am on a Monday morning?
I then noticed that it shipped DHL International. Crap! I didn't notice this wasn't a US based company. Their prices were all in dollars and the shipping was free, so there was nothing to suggest that it was overseas.
So I resigned myself to having to wait a week or more for the stuff to get here. Surprise surprise…it turned up on Thursday morning from Dublin, Ireland. Bloody hell fire, I run a mail-order business and ship a lot of stuff from WI to the east and west coasts and it takes longer than that via USPS.
Cool.
Anyway, the bling box –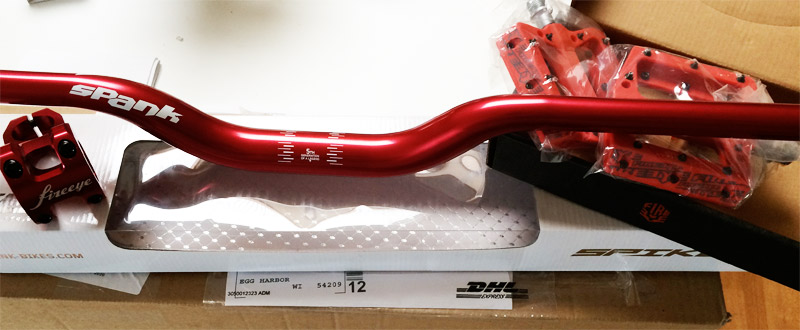 And the bike, post-bling makeover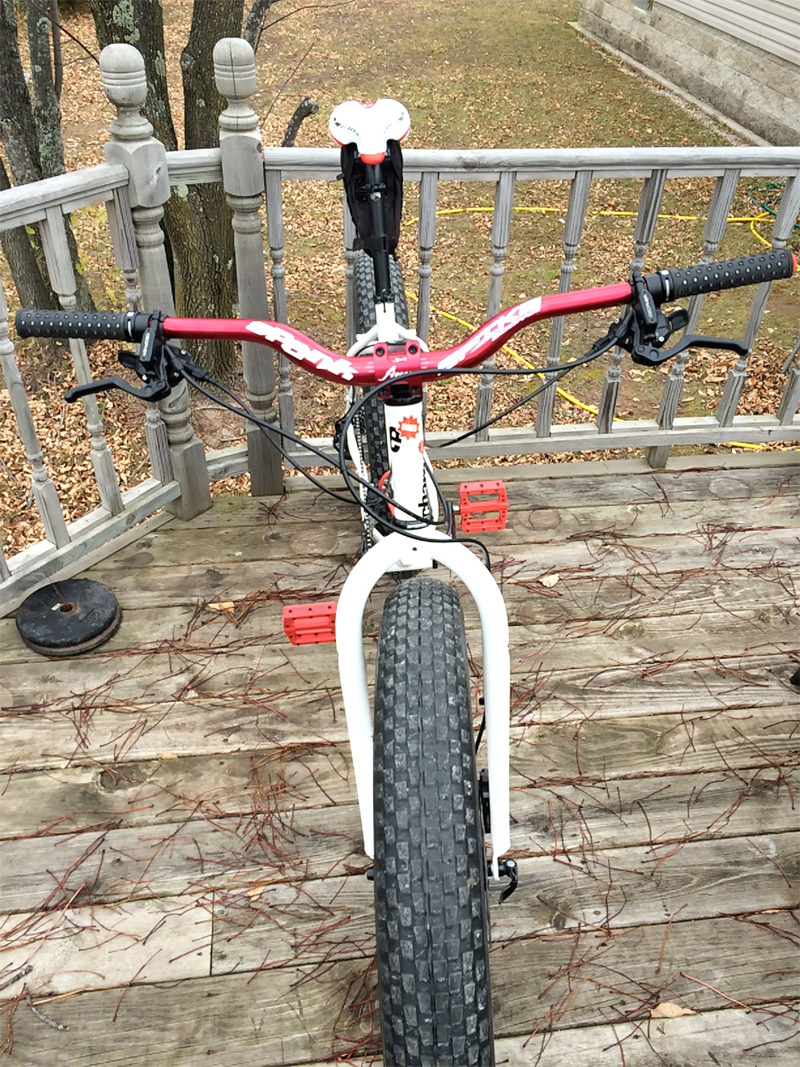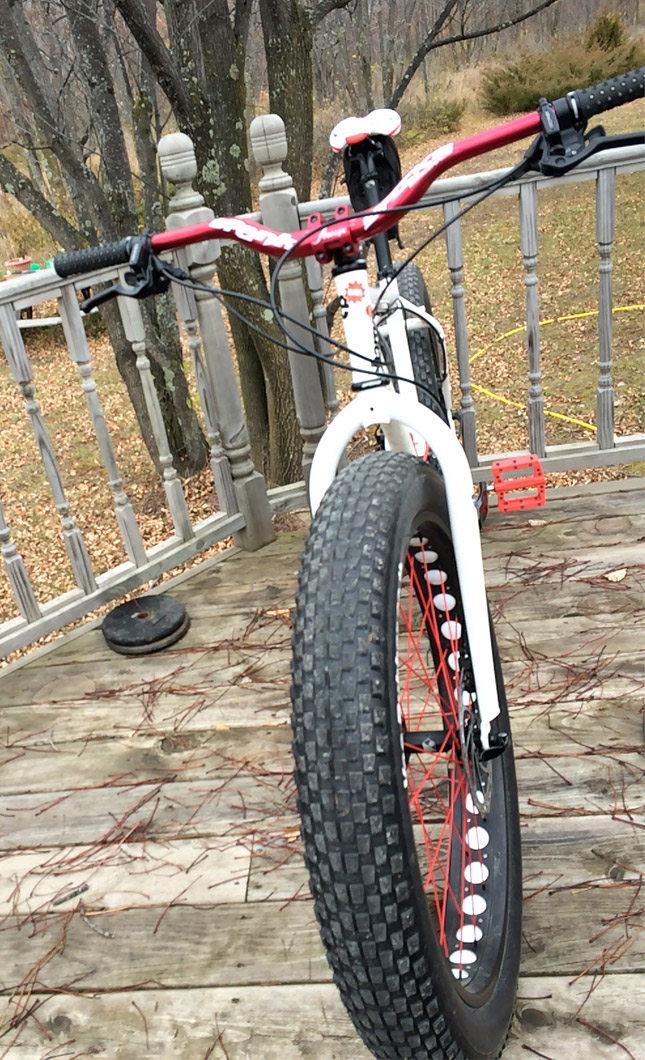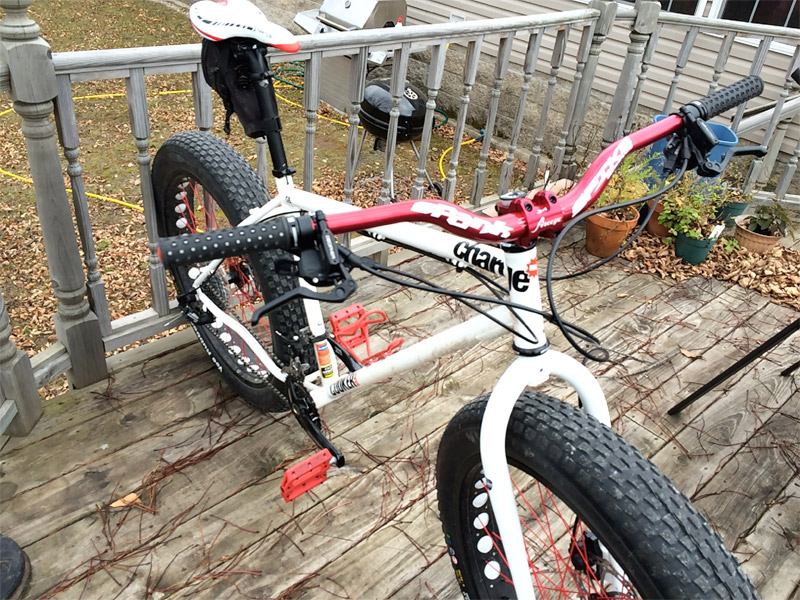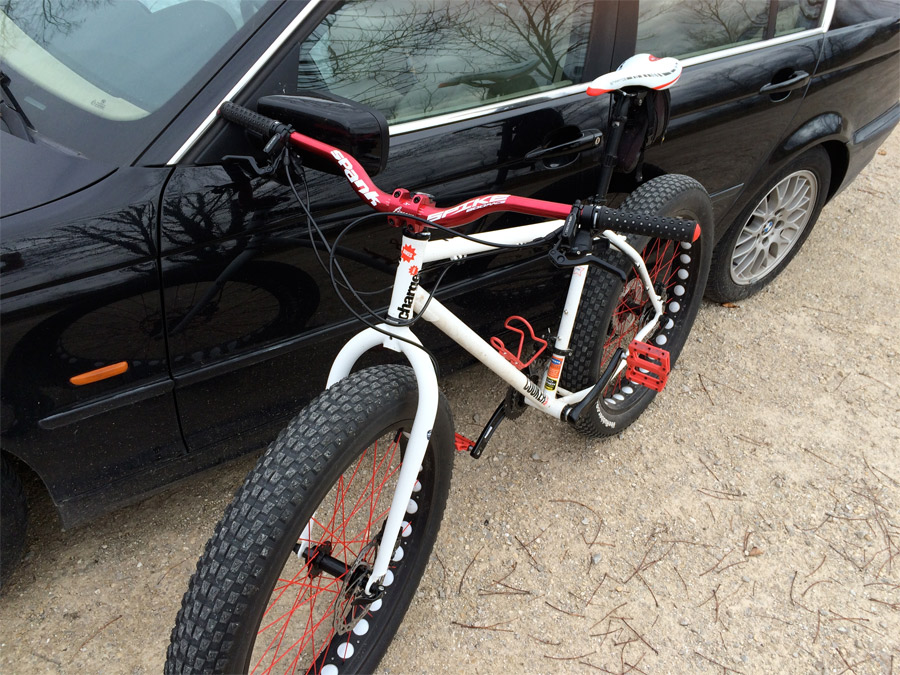 It feels great with the new bars and stem. The bars are wider so it helps with the self-steer, although it's bugger getting it out of the house!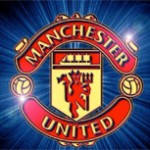 The shorter stem works well, too. I've gone through and reset the seat height and for/aft to suit the new gear and the ride feels a lot less stretched-out and a lot more comfortable. All of which is secondary, 'cos I like the way it looks. It has a MUFC feel to it.
So a heads-up for Chain Reaction in Dublin - good prices, free shipping and fast International delivery.