I've decided to thumb my nose at Peninsula Park (at least for another couple days), following the stress they inflicted upon me earlier in the week 🙂
So I loaded up the SUV and hauled the fattie up to Newport Park, a 45 minute drive versus the 10 minutes it takes me to hit Peninsula.
I kinda like Newport. It's Door County's armpit and I rarely see people up there. True to form the parking lot was empty, I rode for 90 minutes and hung out for a while and didn't see another soul.
The designated ski trails were pretty beat-up. They were well trodden and pretty solidly packed down, so I decided 'what the fuck', and rode the main ski trail. I looked back periodically and was barely leaving a print in the snow.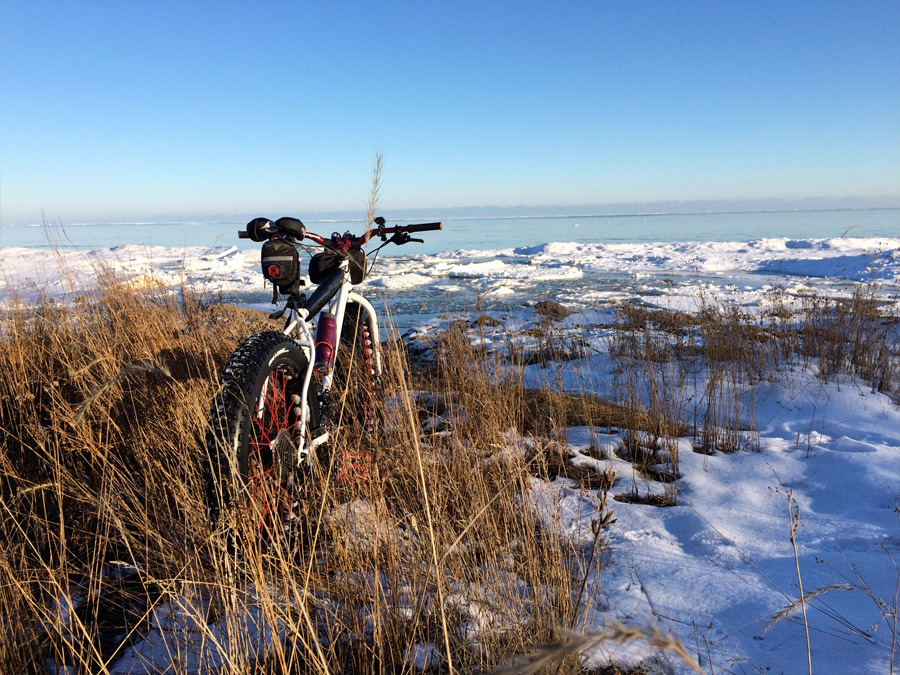 I did a round of the single-track which runs the Lake Michigan shoreline for about a mile or so then took the ski trail over to Europe Bay. A quick putz around on the ice then a 15 minute road ride back to the car.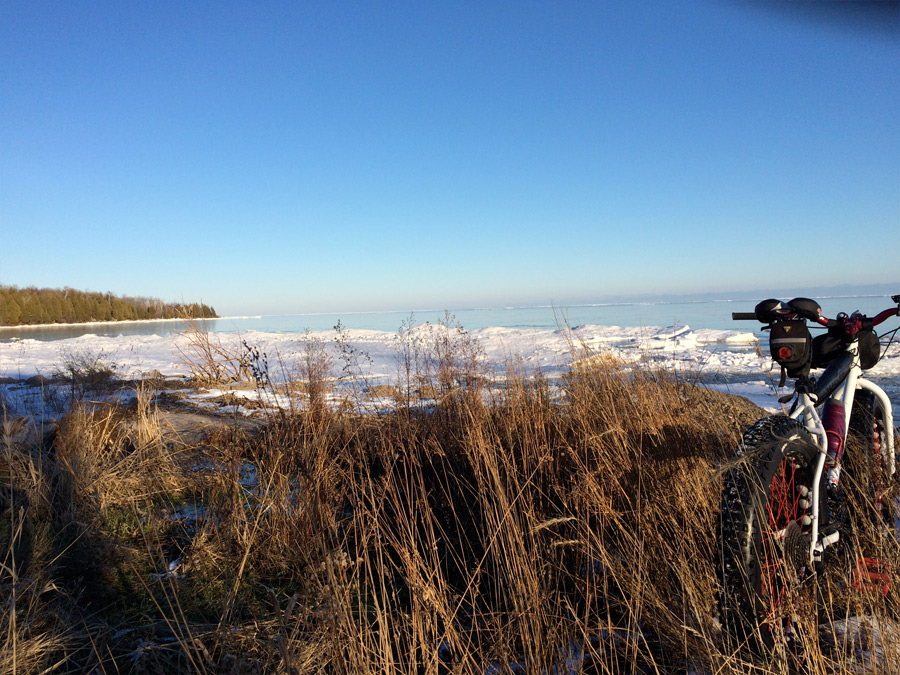 Nothing spectacular, other than the scenery and the solitude. Good time for introspection and contemplation. Should I be using maple syrup on my breakfast bacon or would honey be better? How much snot have I expelled from my system since January 1st, and had I not been riding where would all that have gone?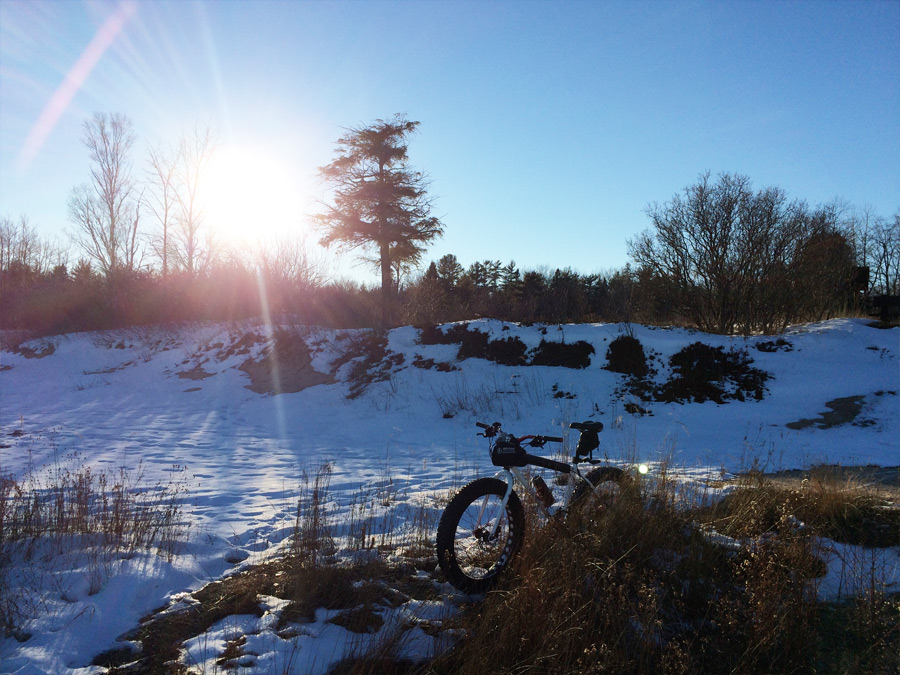 I think it's time for a road-trip tomorrow. I've been fancying the John Muir section at Kettle Morraine State Park. It's a 450 mile round trip (by car of course) but it sounds like a blast…..watch this space.