Cyclocross Bikes - What are they and why should you buy one?
A Cyclocross bike is a machine suited for use under a wide range of riding types and conditions. A cyclocross or 'CX' bike, generally has one foot firmly planted on the road while the other foot is kicking around at being a trail bike, a tourer, a commuter and even a road/off-road racer or event bike.
Purist CXers would claim that the main focus should be on the actual sport of Cyclocross itself, which is generally a race involving some degree of road riding, some gravel, some dirt, some picking up the bike and running with it, some hauling it over obstacles and even some quite gnarly trails. And it's a fair claim.
However, the design of bike which materializes when building something to suit all of these goals has quite recently caught the eye of another genre of cyclist - the multi-use recreational biker. This person doesn't want to be limited by his/her equipment to riding on a specific type of terrain, or for a certain amount of miles or in certain weather conditions etc. Where perhaps a decade ago one would need two or three different machines to be able to cope with a variety of riding scenarios, the CX bike suddenly seems to fit them all.
It seems that manufacturers are reacting to the relatively new and emerging market by expanding their offerings under the 'CX' label. The result seems to be that the CX bike is morphing away from the hardcore event-driven CX machine to suit a new breed of rider - the go anywhere, go anytime rec rider who wants only one bike in his/her garage.
To look at a CX machine from a distance, it most closely resembles a road bike. It certainly isn't a tourer, nor a mountain bike, nor a beach cruiser. But up close you'll find a less aggressive riding geometry, wider rims with the option for a wider range of tires more suited to trail and off-road, less height on the drops, slightly shorter wheel base, and a host of other differences which set it aside from its road and trail going brethren.
For my own personal needs it seems to fit fairly well. I don't need to get anywhere super-fast. So an all-out road bike like the Trek Domane I rented for a day is nice, but it's too restrictive and insufficiently versatile. I don't need a full-suspension mountain bike. Though I dream of flying through the woods and jumping 30′ in the air, pulling a 360 loop and landing on both wheels, I don't have the medical insurance to support these types of endeavors. And whilst I like the idea of loading up the tent and embarking on a light trip to the Northwoods for a few days, I can't see myself pottering around town on a full-fledged touring bike with all of its spartan looking accoutrements. Any cold-weather touring/riding I happen to do in the future will hopefully be aboard a Fat Bike, but that's a topic for another day.
So a Cyclocross bike, at least on paper, would seem to suit me well. In terms of weaknesses, well, if you're going with wider tires then it isn't going to be as quick. On the hills, you can get down into the drops but you're not bent over as far as on a road bike so you ride with greater wind resistance. I'd like to be able to throw on  set of front racks for hauling gear, but most do not come equipped with mountings and most have carbon front forks, so carrying a load on the front of the bike is difficult at best.
But otherwise it fits my needs well. When I'm not on the road I'm riding the Ahnapee State Trail or the Mountain Bay trail, and these are perfect surfaces for a CX bike with their packed dirt/gravel tops.
How Much should I pay for a Cyclocross Bike?
As with everything there are options across a broad price range, starting around $250 for a box store brand, to over $10K for a full carbon event bike.
But there seems to be a lot of good action around the $1500 price point. Leading players Cannondale, Trek, GT, Giant, Specialized and Fuji, each have their own take on how a cyclocross should look and perform, and each seem to have a close eye on each others' specs.
Rightly or wrongly the manufacturers' yardstick for determining hierarchy among models in a range is the level of rear derailleur, crankset and the shifting equipment, or the 'groupset'. I'm not interested in the lowest rung of offerings from Shimano, so I'm pitching two or three rungs up a 5 rung ladder. The basic spec for me is something with Shimano Tiagra or Shimano 105. [Or the SRAM Rival two-tap system, which I haven't used at this point].
It should be noted that manufacturers, pretty much all of them, play a crafty game to make their specs look good, but at the same time keep their costs and retail prices down. What they do is mix and match components in the groupset, then call the bike by the highest level component. For example, something like a Fuji may use a Tiagra rear derailleur but a home made crankset gear, and the manufacturer will refer to it as 'Tiagra level'. They all seem to do this so watch out when making direct comparisons and make sure they're both apples.
Since I'm kinda looking around for a bike in the $1200 - $1500 range I've spent quite a bit of time looking at the various offerings at this price point online, and I've seen some of them in the flesh too.
So here's a quick rundown of who is offering what:
Cannondale CAADX 105
Shimano 105 - 2×11 $1570
[website]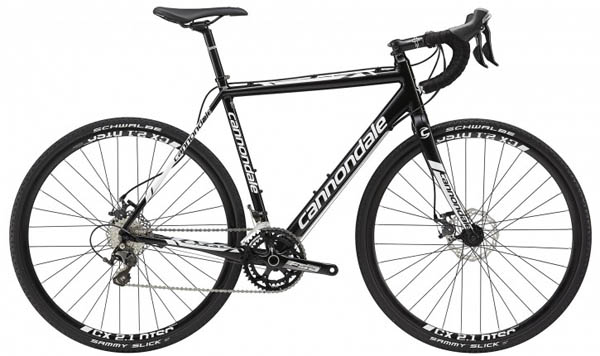 Giant Revolt 1 $1450
Shim R350 2×10 Shimano R460 w/ Tektro RL721 sub lever
[website]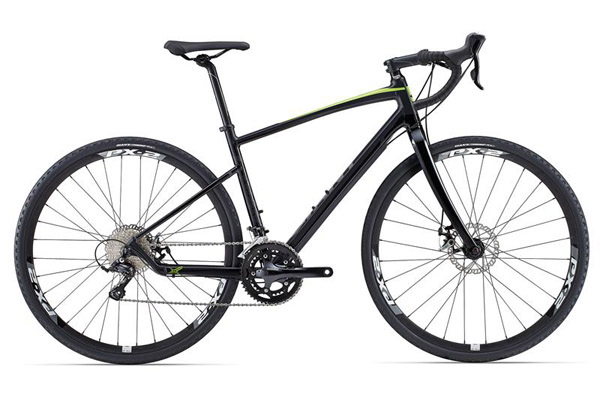 GT Grade Alloy
Shimano 105 2×11 Disc Enduro road $1400
[website]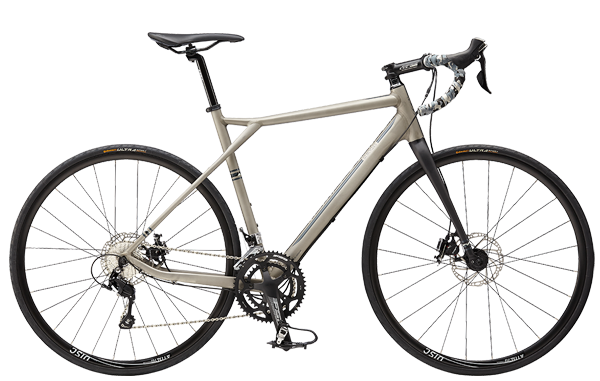 Specialized Diverge Elite A1
All Shimano Tiagra 2×10 $1400
[website]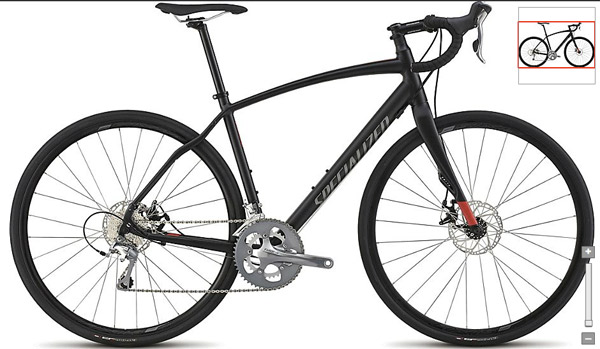 Fuji Cross 1.5 Disc
All Shimano Tiagra 2×10 $1160
[website]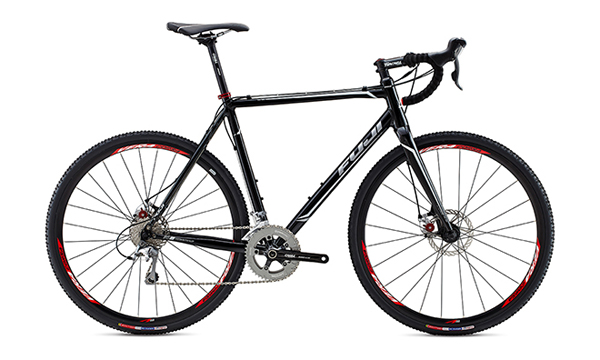 Trek CrossRip LTD $1760
Shimano 105 2×10
[website]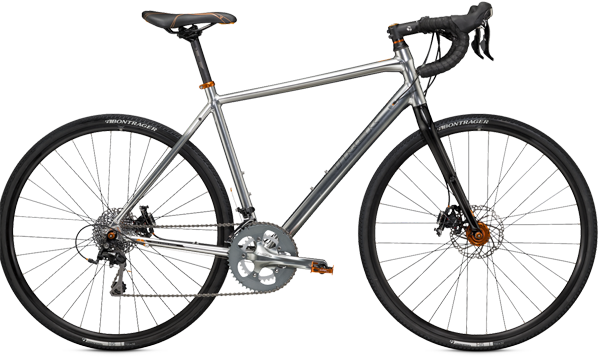 There are a few things of note when you begin to look a little more closely at the above. First off, the Trek CrossRip LTD highest price of the bunch by quite a margin with its rather stand-out $1760 or so price tag. The Fuji on the other hand appears to be a stand out bargain. Digging deeper, sure, Fuji use the Shimano Tiagro RD and shifters but they slip in their own 'Oval' brand on the crank. How big a deal can that be?
And the Trek, well they use the superior and more expensive Shimano 105 on RD, shifters and crank. The problem with the Trek is they seem to have a hole in the range covered by this review. If you don't want to pay the $1800 for the better gear, you have to drop down to the Shimano Sora on their CrossRip Elite at $1269.00 and the criteria for this mini evaluation was Tiagra and up. If you're happy to look at the Sora equipped CrossRip, then it's still too much money when compared to the Fuji.
Of course I reiterate the point that there's more to the eye than meets the ear. So you'll need to get out there, look around, ride and make up your own minds ultimately.
Having seen some of these bikes in the flesh, my main observation is that some of them are overly flashy and come across as a little tacky. The Giant Revolt and some of their other models are superficially flashy with an underlying feeling of tackiness. When you go up the line to some of the full carbon models with top spec equipment, then the flashy becomes a virtue and has real appeal. But when you're trying to build a flashy looking bike and watch the pennies, it's easy to cross over into tackiness, and I think Giant are guilty of that. The Specialized bike looks to be similar, though I haven't seen it in the flesh.
The Trek CrossRip is nice, and it's solidly built.
I don't care for the singular option on the paint-job on the GT. I prefer the white finish on their lower-specification GT Grade Alloy Tiagra.
I haven't seen the Fuji in the flesh but it looks the part, well….apart from the name. Sorry Fuji, but it's true.
Aesthetically I prefer the Cannondale bike shown at the top. I've seen a number of Cannondales at Pedal N Paddle in Green Bay, but guess what? You can't get your hands on the Cannondale CAADX 105 until March 2015.
So all in all it's a mixed bag of offerings, different styles and approaches, different prices, different specs. Which means I've probably accomplished nothing here other than to confuse you to the same level of confusion that I'm at.
I'm tempted to pull the trigger on the cheaper GT, the Tiagra, in white.
We'll see what happens.