Ride Date: September 13 2014
Event: Peninsula Century Ride
Route: 100 mile

Location: Sister Bay WI
OK so this was my first Century ride, big deal. It wasn't nearly as tough as I thought it might be. My previous distance was way below a 100m and I was concerned that I wasn't really conditioned to ride the 100. But most of what you encounter on a ride like this is mental anguish. Yeah, your legs are sore and your ass usually snaps at some point, but if you can shut it out to some extent, and just keep pedaling, it all becomes quite mundane and very doable.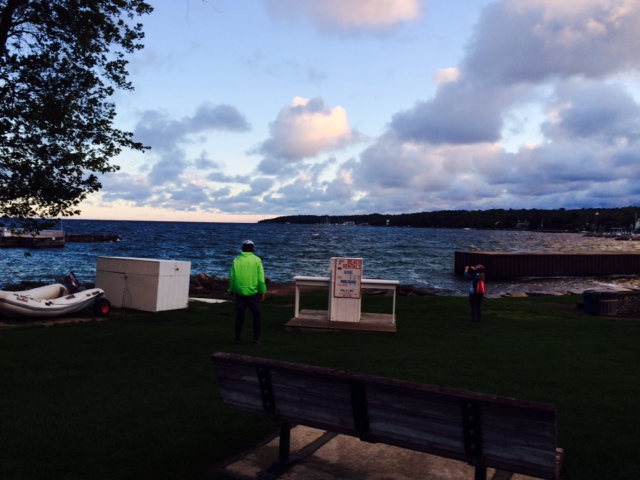 So yeah, it was a cold and windy day. The wind is your enemy on a long ride like this, as are the hills, traffic, flats, tourists, kids and old people. The wind was howling off the Bay when I set off and rounding the first corner out of Sister Bay I thought of heading down the hill to Al Johnsons for a Swedish breakfast. But I kept going.
The calf muscles kicked-hard at around the 35 mile point and my arthritic ankle was sore, as was my goutish toe. But one just keeps pedaling, doesn't one.
I used an electrolyte powder on the ride, which was a big mistake. It gave me gut ache and it wasn't until around the 90 mile mark that I could risk a small fart.
I rode through the Wickman House rest stop and completed the last 10 with energy to spare.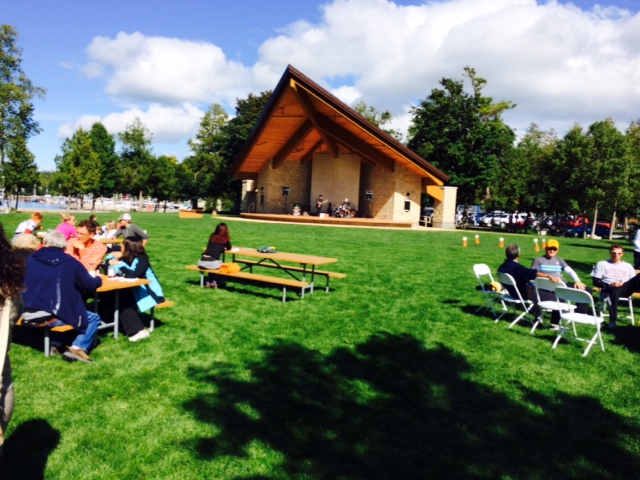 I was disappointed with the run-in as I expected the locals to be lining the streets and waving flags and singing and shit. But I guess they'd all gone home 'cos it was pretty late.
Though back at the basecamp there was still some food left and stuff going on.
Anyway, that's my first one and I'll always remember it, just like they say.
Cheerio.